Ottawa, ON, Sept. 6, 2018 – Kelly Houtappels-Bruder, an Ontario native currently residing in Steensel, NED, cracked the top 10 at the FEI World Driving and Para-Driving Championships for Singles, held Aug. 28-Sept. 2, 2018, in Kronenberg, NED.
Piloting her trusted partner, H. Hoogers' 10-year-old Oldenburg gelding, Flip (Fidertanz x Carprilli), Houtappels-Bruder started strong with a score of 51.69 penalties in the dressage phase on Aug. 31. In the marathon phase the next day, she and Flip added 94.43 penalties to their total. Houtappels-Bruder ended on Sept. 2 with 6.00 penalties in the cones phase, finishing on a final score of 152.12 penalties for ninth place overall. Top honours went to Poland's Bartlomiej Kwiatek and Sonet on a final score of 139.27 penalties.
"It was an intensive week, but we're coming home very happy with the ninth place finish," said Houtappels-Bruder. "Flip was spectacular: he drove his best dressage test of the season; a fast but heavy marathon; and we had two knockdowns in the cones, but he drove fantastically and that we can work on. And we were definitely the sharpest team there in our Asmar Equestrian clothing!"
Fellow Canadian, Pierre Guillemette of Becancour, QC made his first world championship appearance, completing the challenging three-day event with Tjibbe, a 14-year-old gelding owned by Koos de Ronde.
Houtappels-Bruder commented, "It was so great having Pierre there to form the Canadian team. After two championships as the lone Canadian, being part of a team made this World Championships even more special!"
For full results from the FEI World Driving and Para-Driving Championships for Singles, click here.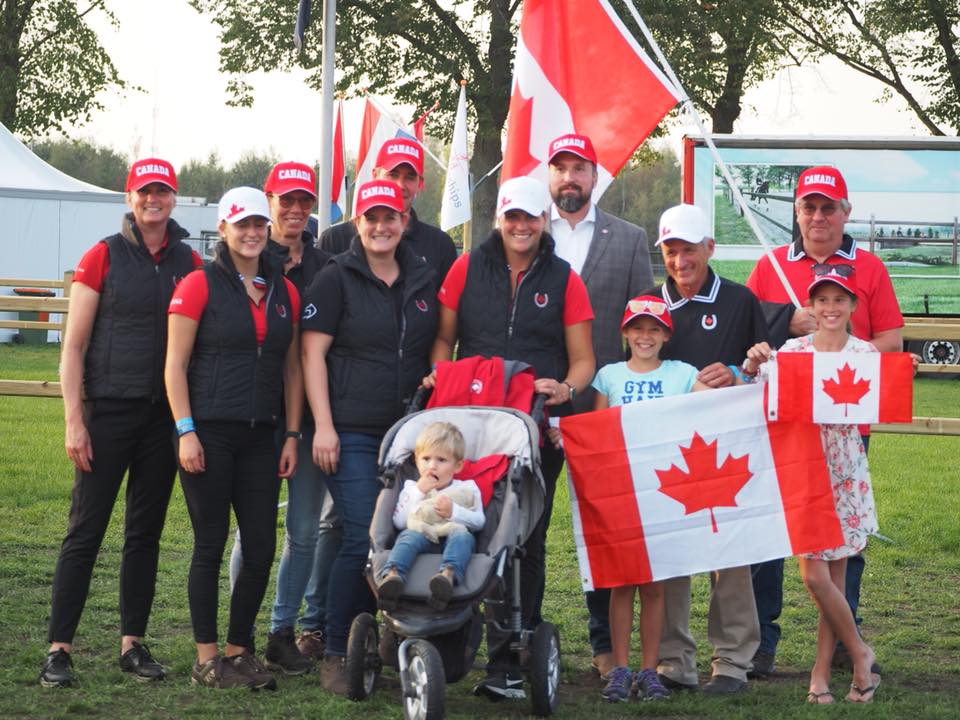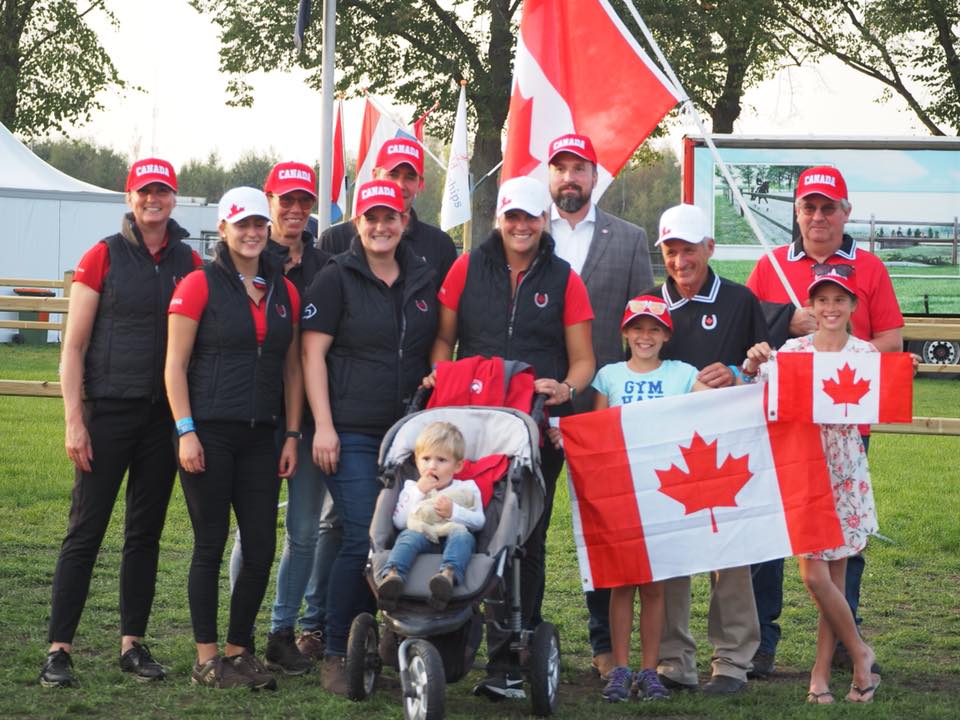 Team Canada at the Worlds 2018